The ultimate professional development experience for 21st Century leaders! With the future of work in mind, this programme equips leaders with the skills required to create conditions for creativity and release human ingenuity in the workplace.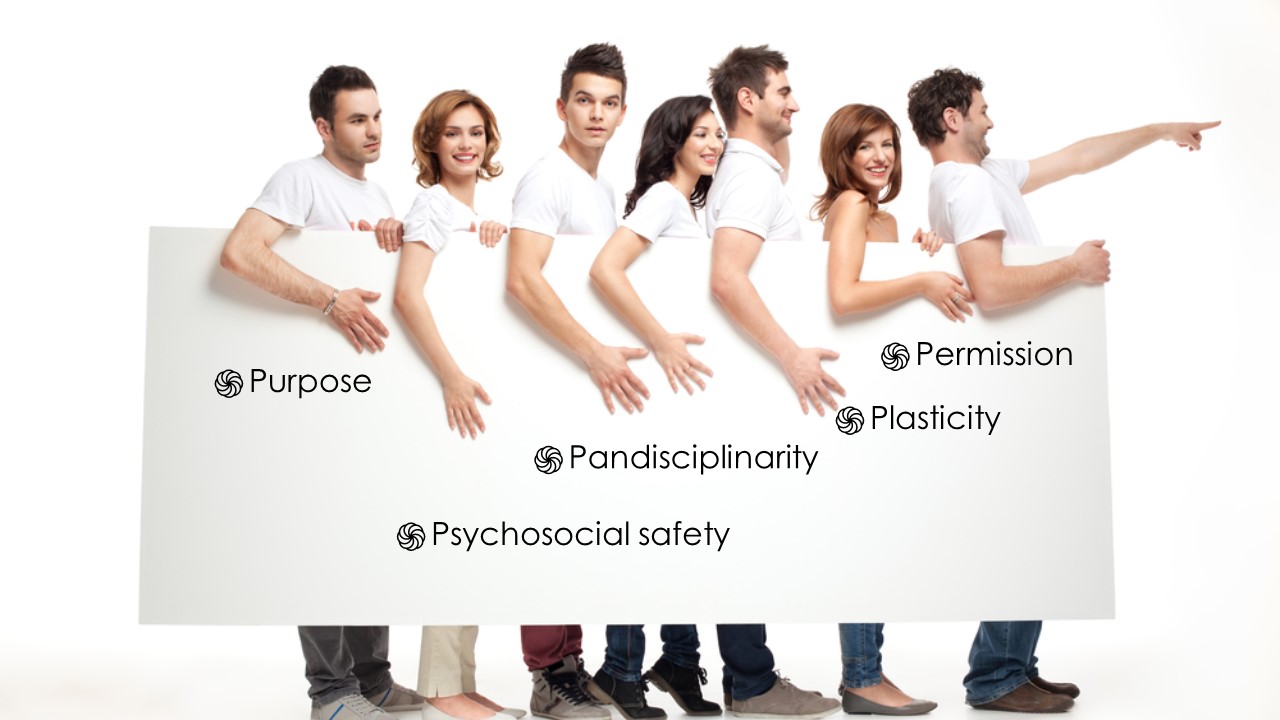 The 5 conditions that must be created are:
01. Purpose
Defining a collective purpose that elevates human ingenuity, creativity and discretionary effort.
02. Psycho-social Safety
Identifying and disabling psycho-social threat triggers within your organisational context.
03. Pandisciplinarity
Diversity, inclusion and open innovation across functional, organisational and cultural lines.
04. Plasticity
Shifting mindsets, with a little help from Dweck and Seligman.
05. Permission
Activation of high-performing teams with autonomy and accountability.
"To foster innovation within an organisation you need great leadership…it is partly cultural, how you encourage people, and it is partly process, if someone has an innovative idea how are they heard?"
David Thodey
(Chairman for JobsforNSW and CSIRO)