What is it?
The explosion of Space Shuttle Challenger rocked the world. The 7 astronaut fatalities led to senate inquiries and the revelation that it was social context, not technical abilities, that led to this and other failures. The 4-D program was developed to address back-to-back Mars mission failures and is designed to foster 8 key behaviours that have transformed life at NASA. It is a critically different leadership program that identifies 4 crucial team dimensions. Used by NASA to prioritise social context over technical abilities, thereby eliminating a run of disastrous mission failures and fatalities. Leading4Breakthrough® is our adaptation of this program – designed for leaders at all levels seeking to expand their repertoire of transformative change skills and unlock new value for their teams and organisations.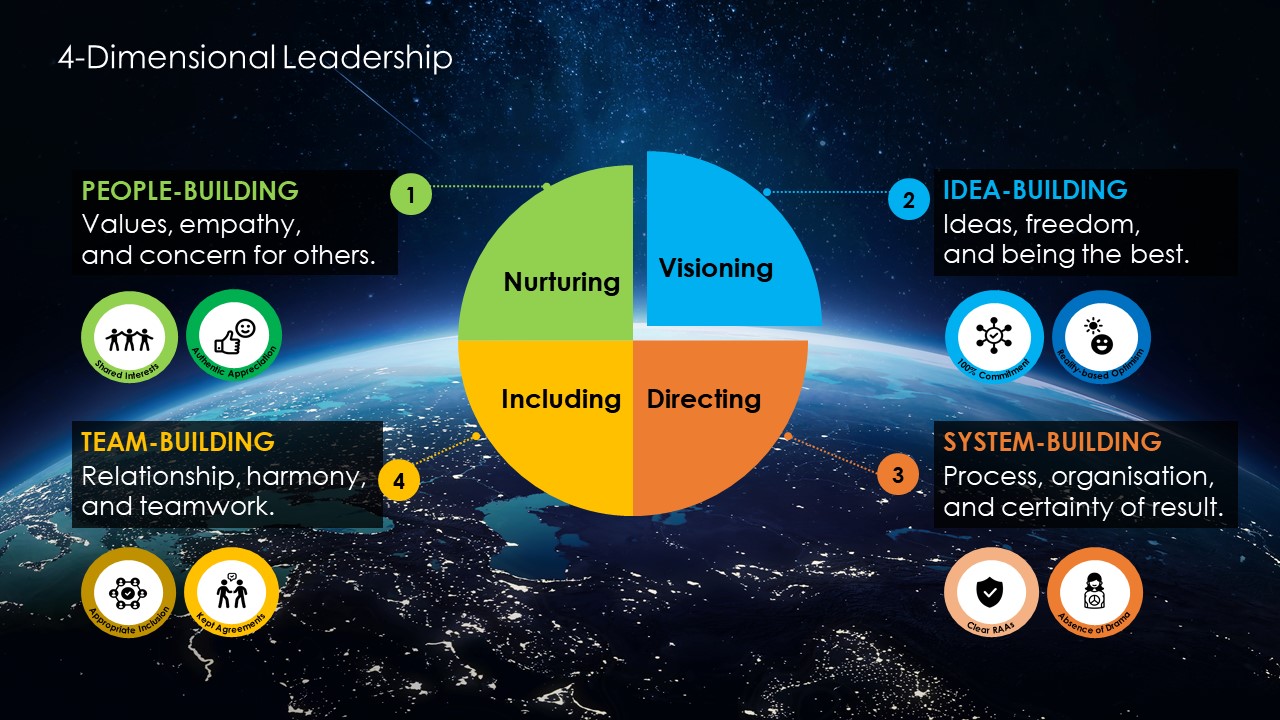 Benefits
Be equipped with the 'human leadership skills'  that create psychological safety.
Acquire the ability to recognise and shift away from a dysfunctional social context.
Be informed and inspired by lessons learned from the transformative NASA program.
The Experience
Expert practitioners deliver stimulating, immersive and unforgettable learning experiences, but the real development comes through the application of these principles in the workplace. Participants take away tried and tested world-leading practices, not academic theory. The program creates re-usable,  real-world capability for establishing new value streams and experiences. Assessment is through practical application and each module requires leaders to apply the learning and deliver meaningful organisational outcomes with immediate impact.
Who is it for?
Technical and frontline leaders
HR professionals looking for a proven leadership development program.
Executives and leaders at all levels seeking to round out their 'human skills'.
Delivery
The public program runs as 8 x 90 minute modules, delivered virtually, once a week.  Organisations running the program internally have the ability to customise the cadence and blend delivery to suit their needs. In both formats, the program is designed to be immersive and experiential, with participants applying new skills to actual organisational challenges between sessions. This sharing of experiences creates rich opportunities for peer-to-peer learning across the cohort.
Benchmark your team against NASA
The 4-D program enables organisations to benchmark their teams against over 1,500 NASA project and engineering teams and more than 2,700 scientists, engineers and managers.
"To foster innovation within an organisation you need great leadership…it is partly cultural, how you encourage people, and it is partly process, if someone has an innovative idea how are they heard?"
David Thodey
(Chairman of CSIRO)