Re-Imagine HR – Designing the Workplace of the Future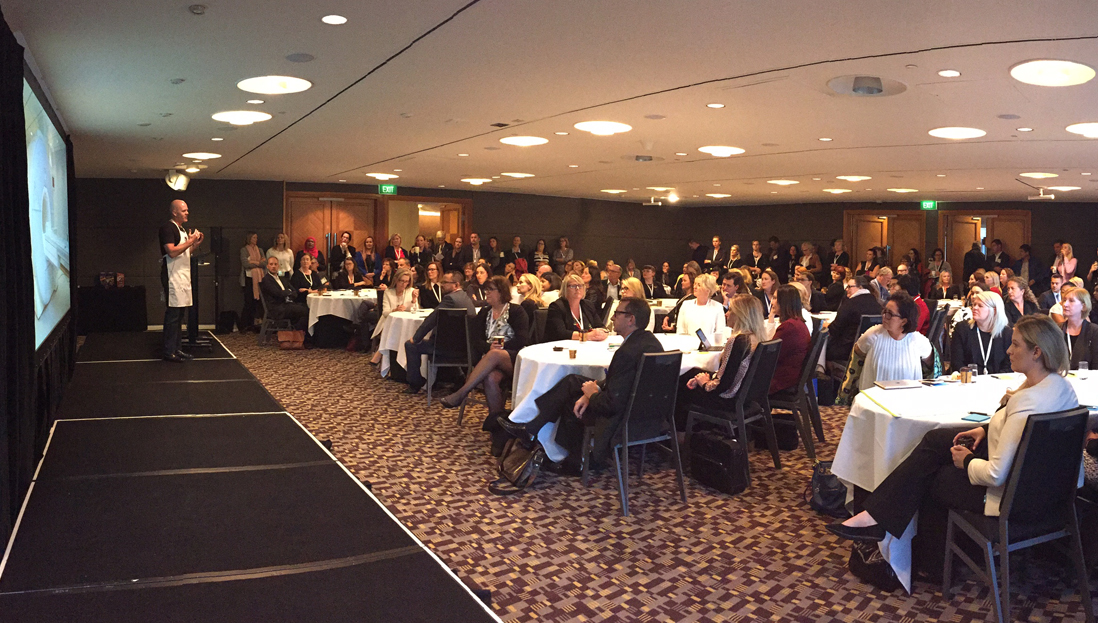 Re-Imagining the Workplace of the Future: The year is 2030. Imagine the workplace of the future.
What does it look like and how have work practices changed?
Do people and robots work together, or compete?
On the 8th and 9th of May 2017 in Sydney, Crazy Might Work joined an impressive line-up at the Re-Imagine HR conference hosted by CEB.  We presented to a packed house with more than 100 participants spilling out of the room and into the foyer. 
AI, robotics and other disruptions will lead to automation of certain roles and ultimately drastically change how we will be working in the future.  This is what makes it so exciting to brainstorm future scenarios.  HR professionals will have a key role in shaping how humans and technology interact in the future, thus, we thought it only fitting to introduce them to a design thinking process and ask them to re-imagine the workplace of the future. 
The session wrapped up with presentations of the most popular ideas and plenty of insights to ponder.  The success of the session led us at Crazy Might Work to investigate further the role innovation can play in the HR profession, organising future events.  If you are interested in attending these please click here (insert link to upcoming design thinking event).
If you would like to learn more about past or upcoming events, please get in contact with a member of our team.
ENQUIRE NOW